If you're planning a trip to Portugal soon, you can't miss the best way to spend your time – and we're here to help. At Your Tours Portugal, our expert guides have decades of experience and plenty of local knowledge to share, to help you get the most out of your trip.
Every year, millions of visitors from all over the world are seduced by Portugal's beautiful beaches and captivating cities, and for good reason.
Packed with fascinating history, stunning panoramas and a lively local culture where Portugal's charms are second to none. From strolling through the invigorating atmosphere of Lisbon, to sailing along the picturesque canals of Aveiro, there really is something for everyone in this exquisite country.
To get the most out of your time in this alluring corner of the world, consider joining us on one of our expertly guided private all-inclusive day tours of Portugal. All inclusive and private day tours in Portugal.
Or, read on as we'll guide you through some of our favorite places in Portugal, along with activities and attractions you won't want to miss!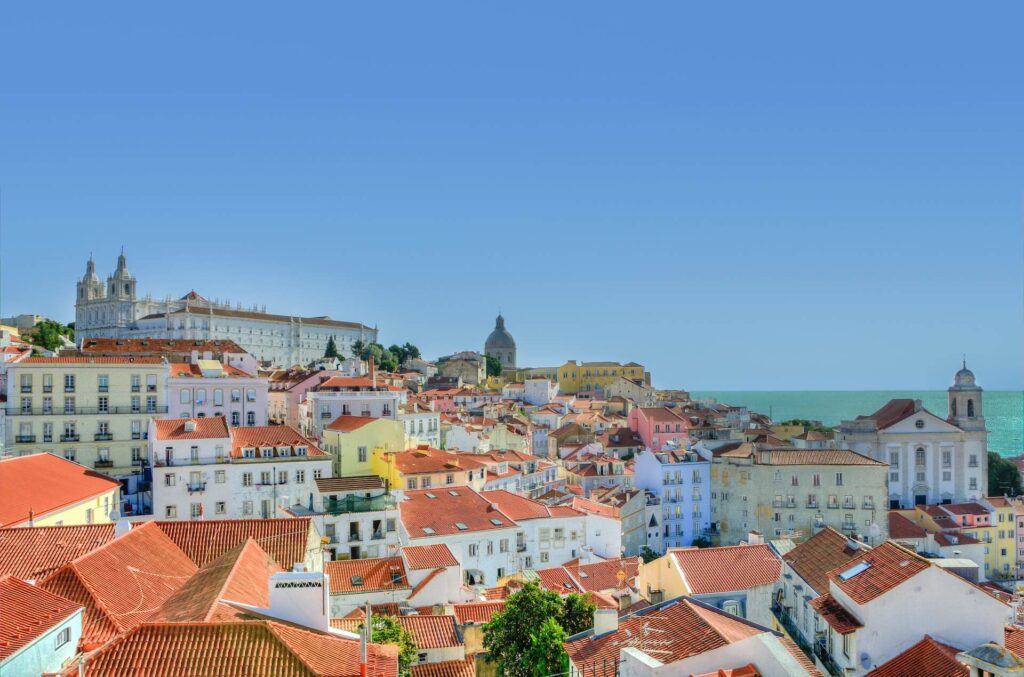 Algarve
With endless stretches of fine sand, it's easy to see that the stunning coastline of Portugal's southernmost region is one of its top tourist destinations. Or rather, different points along the coast represent many of its main attractions.
An excellent choice for beach lovers and nature lovers alike, and with one of the best climates, you won't want to leave this perfect paradise.
With their traditional white-painted houses, winding cobbled streets and bustling seafront promenades, Lagos, Faro and Albufeira are great options. Boost your tan on one of the pristine beaches, before trying out the water sports or watching a spectacular sunset from one of the many bars and restaurants along the marina.
Another place to visit is the protected Ria Formosa Natural Park. An ecosystem of international importance, the park's world-famous islands, lagoons, canals and wetlands are home to a wide variety of endangered animals and over 300 different species of birds.
Lisboa
Combining a modern metropolis with a historic haven, Portugal's capital is a city rich in history and culture. Its vibrant and diverse neighborhoods each have their own unique character – making it a great place to spend a few days or more.
While fun is guaranteed wherever you stay, there's no better place to immerse yourself in Portugal's history and culture than Alfama.
One of Lisbon's oldest areas, the colorful streets of Alfama are home to some of the country's most iconic landmarks. These include the 12th-century Gothic Sé Cathedral (Lisbon Cathedral), the incredibly ornate Jerónimos Monastery, the magnificent São Jorge Castle, and many others.
Enjoy the sights, sounds and smells of the city as you explore its sloping streets on foot, or do as the locals do and hop on one of its iconic yellow trams from the 1930s for a sightseeing tour inspired by a bygone era.
Porto
With the UNESCO World Heritage Site in Porto's city center to the northwest, you'll find a historical and cultural paradise that must be discovered. In addition to the famous Port wine, it is also home to some of Portugal's most colorful and lively neighborhoods.
Visit Ribeira, in the heart of the old town, and take a boat ride along the Douro River to admire the colorful facades of the houses flanking the riverbank, then enjoy a picturesque view of the city from the iconic Dom Luís Bridge.
If wine tasting is high on your list, visit the south of the city, in the direction of Vila Nova de Gaia, where you can take a guided tour of several historic wineries and learn how this traditional drink is made.
Has Porto caught your interest? Join us and discover the city's rich history, delicious cuisine and award-winning wines on our all-inclusive Porto Private Tour program.
Aveiro
Often considered the "Venice of Portugal" thanks to its extensive canals, multicolored Moliceiros boats and inspiring architecture, the bright and bustling city of Aveiro is situated on the country's west coast.
Whether you choose to take a romantic stroll along one of its many canals or join a bird-watching boat trip on the Ria de Aveiro, don't forget to leave time to return to the historic city center and admire the abundance of Art Nouveau buildings and traditional tiled facades that make Aveiro so unique.
Experience Portugal's captivating history and culture with a visit to one or more of the city's museums, including the Aveiro Museum, the Vista Alegre Museum and the Maritime Museum, before marveling at the architectural grandeur of Aveiro Cathedral.
If you want to explore Aveiro with us, take a look at our Coimbra & Aveiro Private Tour. Combining two of Portugal's cultural capitals into one, our expert guides will ensure you see the best attractions on an all-inclusive day trip.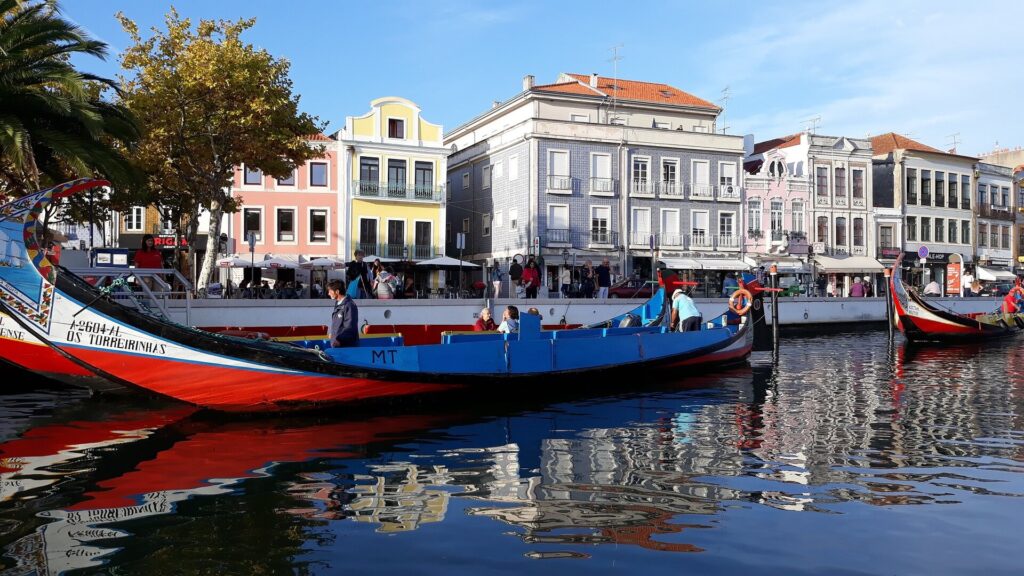 Start planning your perfect trip with Your Tours Portugal
While we've included just a few of our favorites here, it's clear that Portugal is a vibrant country full of places worth exploring.
If you feel inspired and would like us to accompany you on your next trip, take a look at our Private Tours of Portugal. We present the different places you can visit and will help you decide where you want to go first.
With so much to see and do in Portugal, we always recommend staying as long as possible. If you have the luxury of a little more free time, why not let us create your perfect trip with our Tailor-Made Portugal Tours option? Fully customizable to your preferences and needs, our experts will design your ideal getaway for you – so you don't have to worry about a thing.
If you have any questions about our trips or anything else, don't hesitate to get in touch.