If you're planning a trip to Porto, one of Portugal's most charming and historic cities, you might wonder how long you should stay. Well, look no further! As a local Portuguese tour company specializing in giving our guests an immersive experience of our culture and cuisine, we're here to give you some expert advice on how many days you should spend in Porto.
In this blog post, we'll guide you through all the factors to consider and share our top recommendations on what to do and see during your visit. But that's not all!

We've also included a special section featuring top tips, suggestions, and insider recommendations from our expert tour guide, Andre Botelho. Born and raised in Porto, Andre offers unparalleled insights into this vibrant city, from the best local eateries to hidden attractions only a local would know.

And if you'd like to visit Porto with an expert local guide, please consider booking a place on our All Inclusive Private Tour of Porto.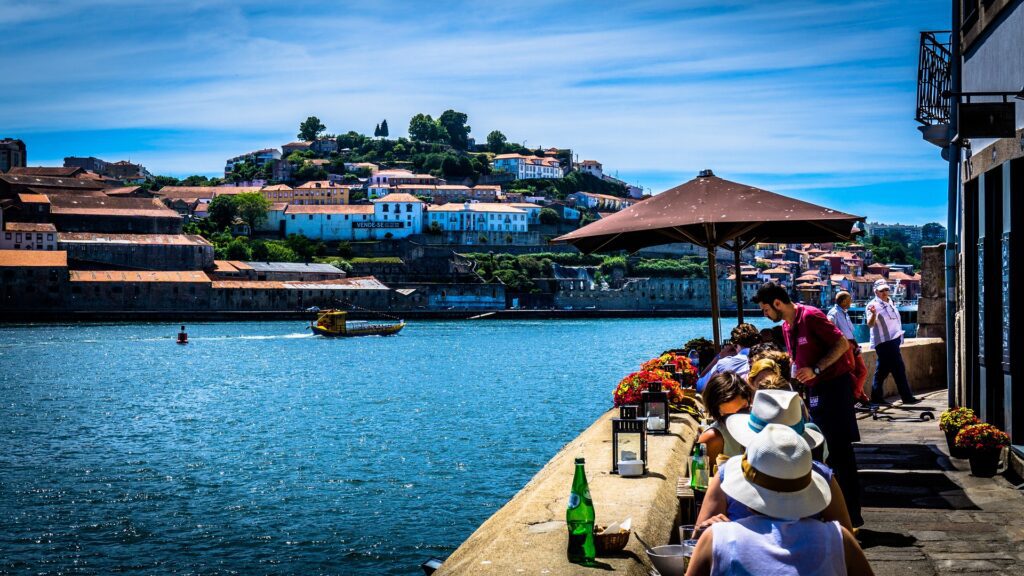 Factors to Consider Before Your Porto Trip
When planning your trip to Porto, there are a few important factors to consider to make the most of your visit.
Firstly, budget is crucial, as it can dictate how many days you can afford to stay, where you can stay, and what activities you can do. Secondly, your interests can help determine how long you should stay. There are many things to do and see in Porto, from our rich gastronomy to our stunning architecture and history.
Thirdly, time constraints are another factor to remember, as the length of your stay may depend on your work schedule or other commitments. Finally, the season can impact your trip, as some activities and events may be seasonal or weather-dependent. These factors can help you decide how many days you should spend in Porto.
Recommended Length of Your Stay in Porto
Now that you've considered the various factors involved in planning your trip to Porto, let's explore the recommended length of stay in more detail. Of course, the ideal length of your stay will depend on your personal preferences and circumstances, but here are some general guidelines to help you plan.
A One-Day Visit to Porto
If you're short on time or on a budget, you can still enjoy some of the highlights of Porto in just one day. With a well-planned itinerary, you can take a walking tour of the city's historical centre, visit the famous port wine cellars, and indulge in some traditional Portuguese food.
Two Days in Porto
We recommend spending at least two days in Porto for a slightly more relaxed pace. You can take your time to explore the city's charming streets and neighbourhoods, visit some of the top museums and cultural attractions, and perhaps take a day trip to nearby towns or beaches.
Three Days in Porto
With three days in Porto, you'll have enough time to immerse yourself in the city's culture and ambiance truly. You can explore the city's many museums, galleries, and landmarks more, enjoy some strolls along the Douro River, and take a deeper dive into the local food and wine scene.
Four or More Days in Porto
For a truly unforgettable experience, we recommend spending four days or longer in Porto. With extra time, you can venture beyond the city centre to discover some of Porto's hidden gems, such as the nearby countryside and charming fishing villages. You can also take advantage of the city's lively nightlife and soak up the relaxed and friendly Portuguese way of life.
Of course, these are just some general guidelines, and your ideal length of stay may vary depending on your interests and wider travel plans. Whatever the length of your stay, we're sure you'll fall in love with Porto's unique charm and warm hospitality.
If you plan on travelling around Portugal, consider one of our Self-Guided Premium Tours in Portugal.
Activities in Porto
Regarding activities to do in Porto, the options are endless. This vibrant city is brimming with cultural experiences that will awaken and inspire you. Here are a few top activities to enjoy during your stay.
Porto's Food and Drink
Porto is famous for its culinary delights, and a visit here would be incomplete without indulging in some of the local food and wine. Porto's gastronomy is a feast for the senses, from the iconic Francesinha sandwich to the world-renowned port wine. Take a food tour, visit a local market, or stroll the streets and try some delicious dishes.
If you want to get to know the famous wine from this region, take our Douro Valley Private Tour.
Architecture and History in Porto
Porto is a city steeped in history, and its stunning architecture is a testament to this rich heritage. From the beautiful baroque churches and grand palaces to the colourful tiled facades of the traditional houses, there's no shortage of beautiful sights to see. Visit the iconic Ribeira district and the impressive Clerigos Tower, or stroll across the iconic Dom Luis I Bridge.
The Museums and Galleries of Porto
Porto is home to an impressive array of museums and galleries showcasing everything from contemporary art to ancient artifacts. The Serralves Museum of Contemporary Art and the National Museum Soares dos Reis are just a few of the top cultural destinations to explore.
Porto's Shopping Scene
Porto offers a unique and charming shopping experience with a mix of traditional markets, artisanal boutiques, and trendy stores. The bustling Bolhão Market is a must-visit, where you can find everything from fresh produce to handmade crafts. The city's charming antique shops and bookstores are also worth a visit.
Parks and Nature in Porto
If you're looking for a break from the hustle and bustle of the city, Porto has plenty of beautiful parks and natural areas to explore. The Jardins do Palácio de Cristal offer stunning city views, while the Parque da Cidade is perfect for a peaceful afternoon picnic.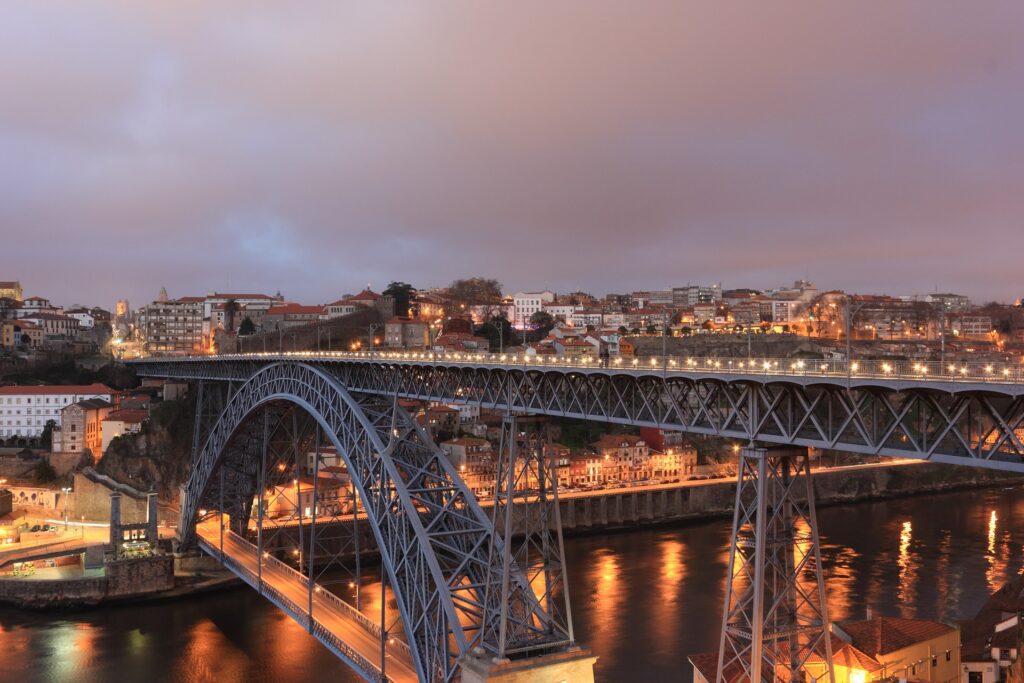 Accommodation During Your Stay
Porto offers a wide range of accommodations to suit every budget and preference. From luxury hotels to budget-friendly hostels, you will surely find something that meets your needs. Many vacation rentals and Airbnb options are available for those looking for a more local experience.
Recommended Areas in Porto
The Ribeira district is a great option if you're looking for a central location. This area is located right on the Douro River and is home to many of the city's top attractions. The Miragaia and Sé neighbourhoods are also popular areas to stay, with a mix of historic charm and modern amenities.
Regarding costs, the price of accommodations in Porto can vary depending on the time of year and the location. On average, a budget-friendly hostel can cost anywhere from €20-30 per night, while a mid-range hotel typically ranges from €50-100 per night. Luxury hotels and high-end vacation rentals can cost upwards of €200 per night.
Overall, Porto has a wide range of accommodations to suit every budget and preference. Be sure to research and book in advance, especially during peak travel season, to secure the best options for your stay.
A Local's Perspective from our Tour Expert André Botelho
Insider Tips and Suggestions for Porto:

Hidden Spots: The lesser-known attractions in Porto that only a local like Andre would know.
Food & Drink: Unique recommendations for local eateries and wine cellars that may not be on the typical tourist route.
Porto History: Some unheard stories or historical facts about Porto's famous landmarks.
Local Markets: Highlight some of the best local markets for fresh produce, handcrafts, and other regional specialties.
Nature & Parks: Recommendations for some lesser-known parks and natural areas in Porto, perfect for a break from the city hustle.
Local Neighborhoods: Insight into the character and charm of Porto's different neighborhoods, including personal anecdotes.
Seasonal Events: Details about local festivals, events, or seasonal attractions in Porto that travelers may want to consider when planning their visit.
Local Customs: Insights into the city's traditions, customs, or etiquettes that can enhance a traveler's experience.
Nightlife: Tips about the best spots to enjoy Porto's nightlife, from local pubs to trendy nightclubs.
We hope this guide has helped determine how many days you will spend in Porto. With its rich history, stunning architecture, and delicious food and wine, Porto is a city that truly has something for everyone. No matter how long you decide to stay, we're sure you'll adore the charm and vibrancy of this Portuguese gem. Safe travels, and enjoy your stay in Porto!
If you have any questions, please get in touch.